ARGILE DU VELAY has been rewarded many times, for environment actions, innovation or international development.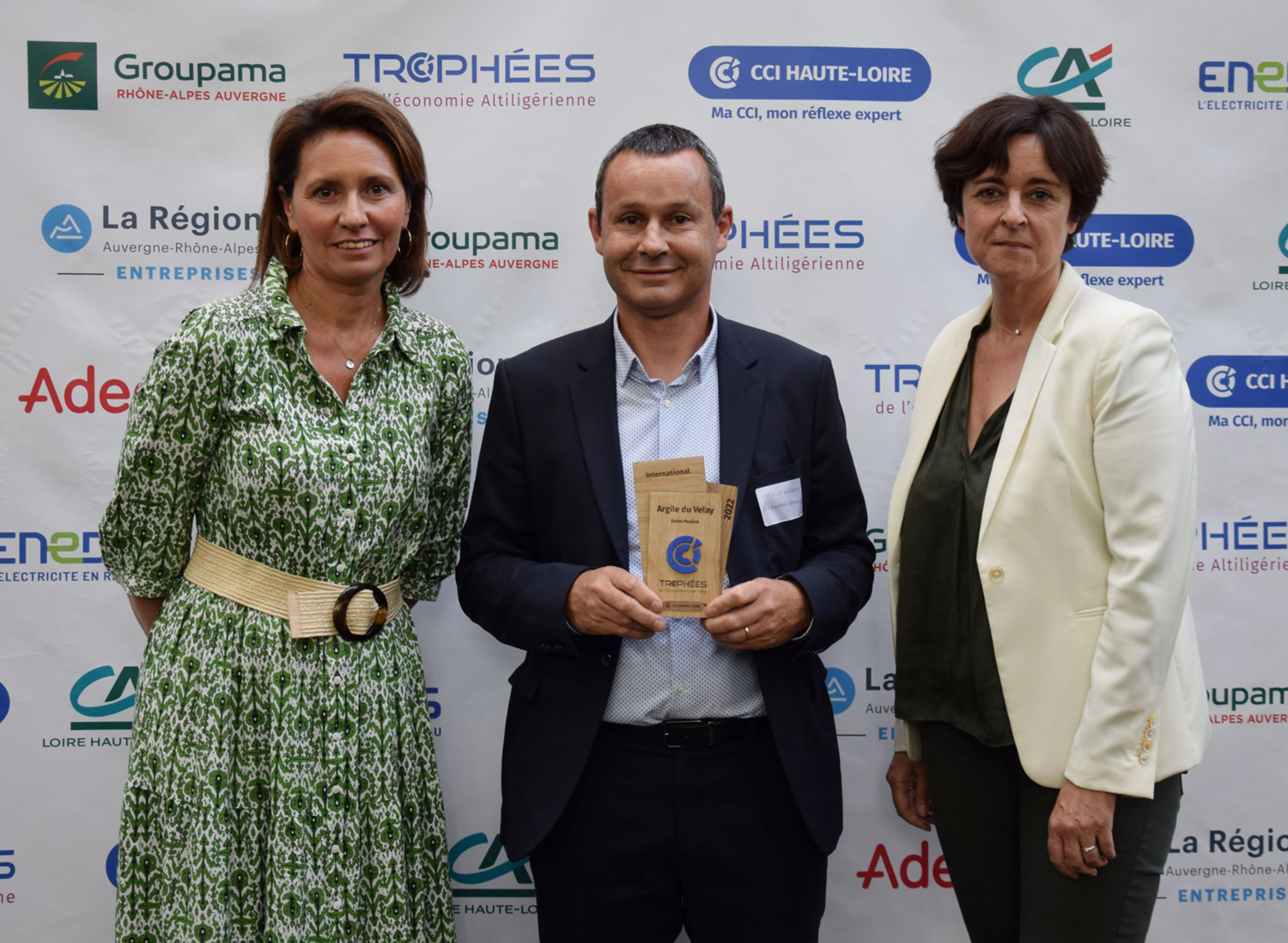 Presentation of the Haute Loire CCI trophies in 2022
2022: ARGILE DU VELAY received the Haute Loire CCI's International trophy.
2012: ARGILE DU VELAY has been rewarded as Lyon's best company for its international development. Prospecting actions were carried out internally and in collaboration with ERAI, BUSINESS FRANCE and CLUB CIC.
2009: Gold Eco-Product in partnership with Vitakraft (animal hygiene).
2008: Trophy for economical and clean technologies (ADEME eco-efficiency), awarded by the Ministry of Ecology.
2008: Winner of the BIO-INNOV program. .