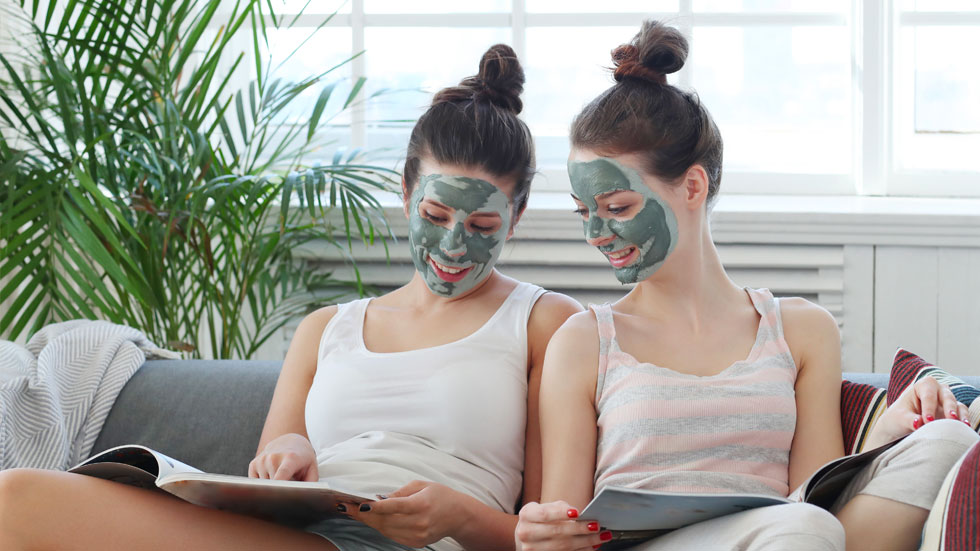 Clay is a natural mineral based on hydrated aluminosilicates, composed of several layers (2 or 3 layers), generally formed during the slow weathering of feldspar by physical weathering: water and wind. We are used to classify clays according to their colors. But, their compositions (illite, kaolin or montmorillonite) are much more important.
The Velay Green Clay is naturally composed by these three kinds of clays. Focus on the specificities of each.
The illite clay
If clays are sedimentary rocks provided by the degradation of the source rock the illite results mainly from the degradation of the basic magnetic rocks under the effect of a cold climate. It takes its name for the Illinois where it has been discovered for the very first time in 1937. It contains minerals like the potassium, the magnesium or the iron and has been obtained by extraction in a natural quarry.
Used since always, the illite clay can be green, red, yellow, brown, black… The color is determined by the type of ferrous iron it contains. Well known for its benefits on the skin and on the hair, this clay is also efficient for daily usages ( masks, poultices or bandages).
The kaolin clay or the white clay
Also call Kaolin, it takes its name from the Chinese city Kao-Ling, the land of the hills where it has been discovered. This clay is containing kaolinites. From mineral origin, its usage goes back to the dawn of time. Used during the antiquity as therapeutic agent, a lot of people are using this clay to calm down several daily pains.
The white clay proposed by Argile du Velay is extracted in French quarries, dried and crashed in a way to keep all its richness in mineral and their properties. The white clay is a key ingredient for cosmetics 'preparations because of its multiple virtues. Called "2-layers clay", it will be less absorbent than 3-layers clays (Illite and Montmorillonite), so more suitable for sensitive skin.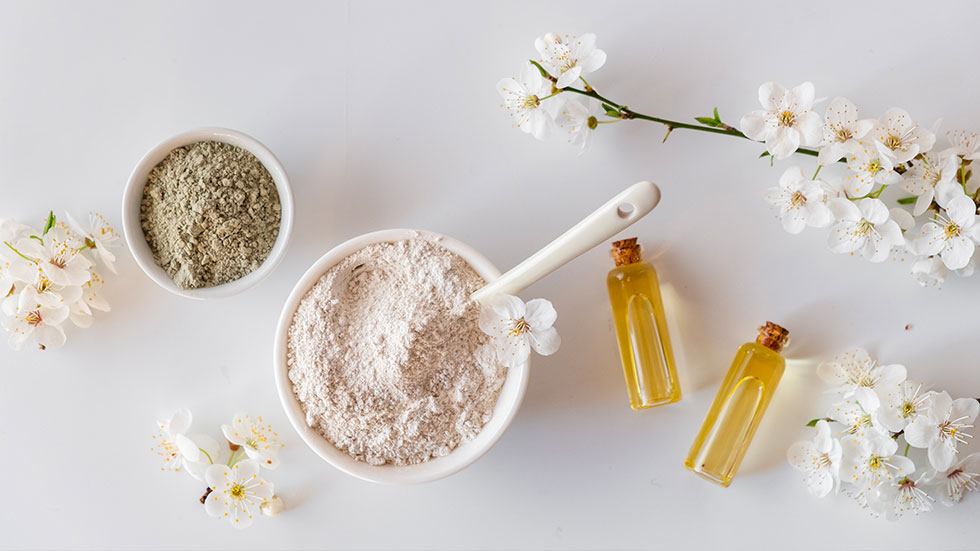 The montmorillonite
The montmorillonite is a very absorbent clay. Its name comes from the French locality of Montmorillon, in Vienne. It is an equivalent to the bentonite, a colloidal clay whose name comes from Fort Benton in Wyoming in the United States. Used in masks or in poultice this clay is commonly used for oily skins. It can also be of different colors.
It should be noted that no studies have been conducted to determine whether a color is better suited to a type of skin. It is mainly a question of sensitivity and culture.
Pay attention to the properties of the type of clay chosen to perfect the effectiveness of your beauty routine.